Rum Sperone di Gallo di Barbados
---
Cockspur rum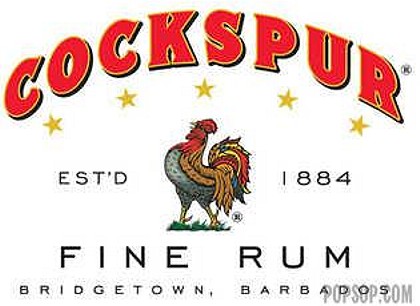 Il rum Cockspur viene prodotto nello stato di Barbados nelle Piccole Antille dalla West Indies Rum Distillery fin dal 1884, anno in cui la distilleria fu fondata da Valdemar Hanschell, un immigrato danese che gestiva un commercio di barche nei pressi della capitale Bridgetown. Oggi la marca con il gallo sull'etichetta, simbolo della nazione di Barbados, viene esportato dalla società Hanschell Inniss. Cockspur Fine Rum è un distillato versatile che si può bere liscio, con ghiaccio o in gustosi cocktail

. Il rum è ottenuto dalla fermentazione di melassa - prodotto finale incristallizzabile - del ciclo di produzione dello zucchero di canna da zucchero, Saccharum officinarum. Il periodo di fermentazione varia dalle 48 ore ai cinque giorni. Il liquido ottenuto viene distillato a 55-65 ºC, quindi invecchiato in fusti di rovere fino a ottenere la caratteristica colorazione bruna.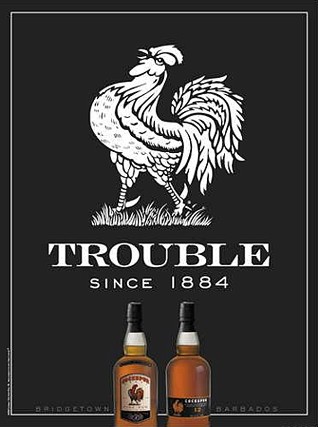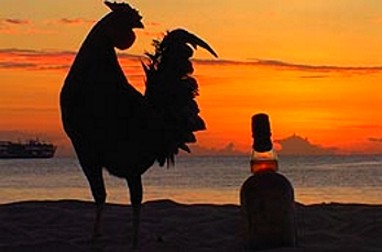 Cockspur rum was founded by Valdemar Hanschell in 1884. He was of Danish descent and came to Barbados via the Virgin Islands where he had worked for several years in the ship brokerage business. Settling in Barbados, which had become one of the biggest shipping ports in the Western Hemisphere at that time, he founded a ship chandlery, supplying to visiting ships - ropes, sails, salt, fresh fruit, meat and of course rum. Through the years, business thrived and so too did the popularity of Cockspur rum. He took on a partner, expanded his trade into exports and became Hanschell Larson. Cockspur became known internationally, continued to grow and through a later merger, Hanschell Inniss was formed. That company still blends and bottles Cockspur today.
Rum History

The origins of rum reach back to 1637, when Dutchman Pieter Blower brought in the first sugar cane plants from Brazil. By the 1640s sugar plantations and factories were developing and molasses – the cane juice residue – was being distilled into a spirit known as 'kill devil'. Made in simple pot stills, adjacent to the wind driven sugar mills on each plantation, 'kill devil' helped to make the planters wealthy. They sold it to taverns and ships, and by 1650 over 200 thousand gallons of the fiery liquid were being produced. The first recorded use of the name 'rum bullion' appears in 1651 by an unknown visitor to Barbados and shortly after it was abbreviated to 'rum'. Hence why Barbados is generally regarded as the birthplace of rum. Indeed Barbados rum became truly famous throughout the years and was being exported in large quantities by the eighteenth century, to become the favorite tipple of Europe and North America. Today rum remains one of the biggest foreign exchange earners for the Barbados economy, and is the spirit most widely consumed in the country's 1000 plus rum shops on a daily basis.